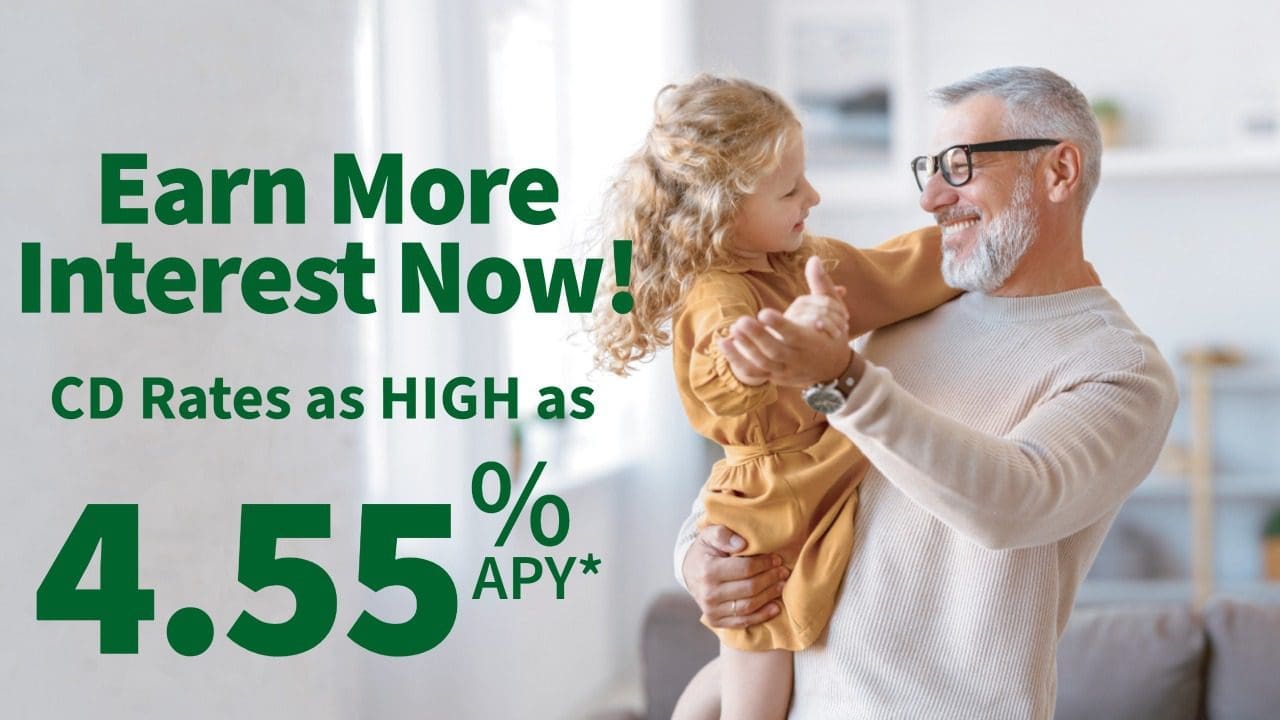 CD Rates as HIGH as
%
APY*
4.65
Earn More
Interest Now!
Take advantage of our high interest rates!
United Fidelity Bank has a savings plan for all types of savers. Commit your money to increased earnings with a Certificate of Deposit. Earn higher interest rates with our short term or long term CD's that offer a variety of terms and balances.
Call or visit us at our Emerald Coast locations in Fort Walton Beach and Destin to learn more about our highest available CD rates!
Fort Walton Banking Center – Ft. Walton, FL
Destin Banking Center – Destin, FL
Lobby Hours
Monday-Friday: 9am to 5pm
Saturday: Drive-Thru Only
Central Time Zone
Lobby Hours
Monday-Friday: 9am to 5pm
Saturday: Closed
Central Time Zone
*Annual Percentage Yields current as of 01/27/2023. A penalty may be imposed for early withdrawal. Fees may reduce earnings. Rates are subject to change at any time. A minimum deposit of $1,000 is required to open a CD. CDs renew automatically to a standard rate in effect at the time of renewal unless instructed otherwise. See associate for details.